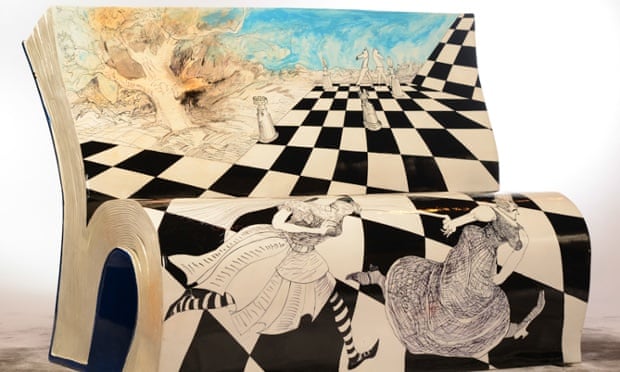 Ok, it's taken us a while to notice it, but in the summer of 2014, a project by the
National Literacy Trust
(UK) scattered 50 book-shaped benches across the capital for the summer, each dedicated to an iconic London-related author or character (although that criterion is rather loosely interpreted; Dr. Seuss?).
Through the Looking-Glass
(left) was drawn, obviously, by Ralph Steadman. Read about it in
The Guardian
; a list and photos of the fifty benches is
here
. They were auctioned off that October.