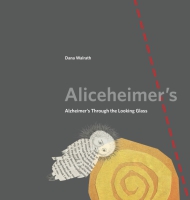 Our Fall meeting in New York is shaping up to be a great one!  We now have a confirmed slate of speakers, so make your plans now.  Meeting will be October 15, 2016 at NYU's Fales Library.  Speakers will be:
Marvin Taylor and his colleague will speak about the exhibition they mounted in the Bobst as part of the Alice150 festivities, entitled "'Go Ask Alice': Alice, Wonderland, and Popular Culture."
Monica Edinger and some of her students will give us a presentation about her use of Alice in her elementary classroom at the Dalton School.
Matt Demakos will speak about his research concerning The Walrus and the Carpenter.
Jan Susina will give a talk tentatively titled "Alice in the Academy: The Alice Books in the College Curriculum," which should make for some robust conversation paired with Monica's talk.