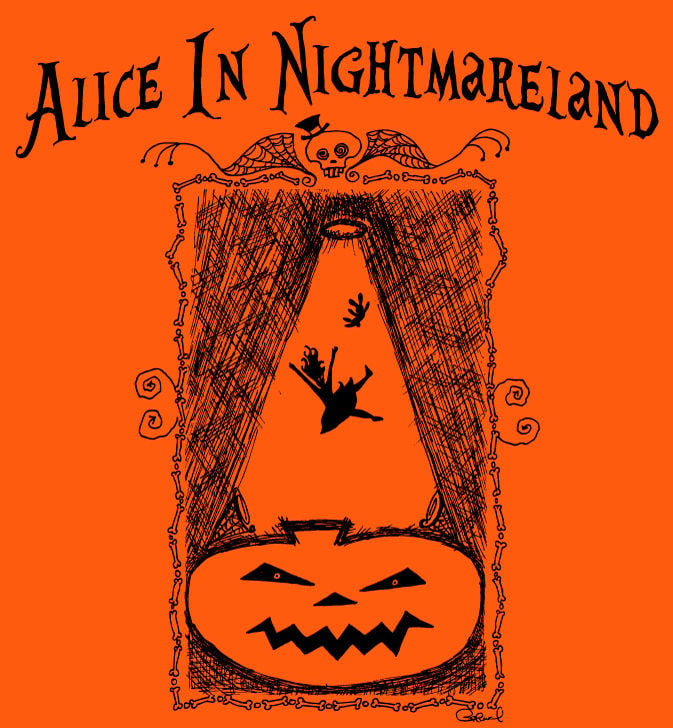 This sounds fun for Halloween (my fave natch).  The town of Cedartown, GA will be puttin' on a show, with a holiday theme accentuating its inate Alice-ness.
Cedartown residents have the chance next month to be tricked and treated to an original theatrical production written, directed and starring hometown folks.  A cast of more than 60 local actors and actresses will perform "Alice in Nightmareland" on Saturday, Oct. 18. Showtimes are 2:30 p.m. and 7:30 p.m. Tickets are $10 general admission.

Described as an Alice-in-Wonderland-meets-Tim-Burton performance, the show director, Roland Chandler, describes it as a family event. "It's kind of a creepy but fun show with lots of laughter. Definitely a family-friendly show. It's not like a gory spook house, it's a great plot with great actors."
If you live in the area, this sounds like great fun.  Go, and tell us all about it!